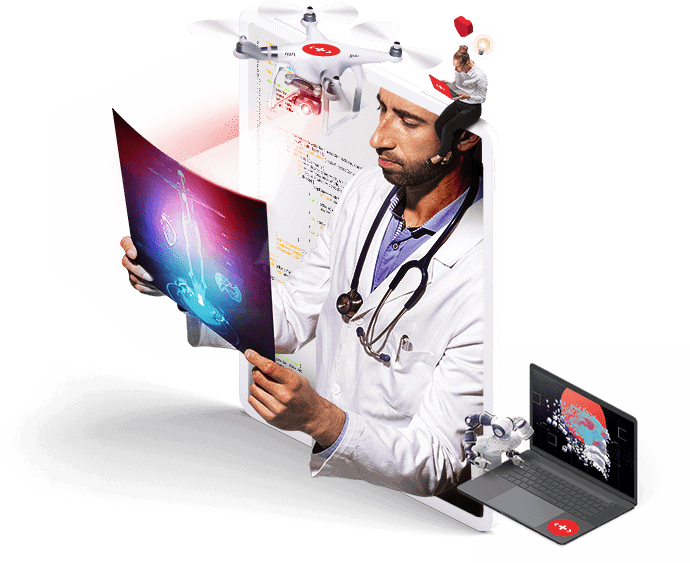 LES INSCRIPTIONS SONT OUVERTES, REJOIGNEZ L'AVENTURE !

INTÉRESSÉ POUR SUIVRE NOTRE ACTUALITÉ ?
From the beginning Hacking Health Camp build a community of innovators. Be part of it!
What is Hacking Health Camp?
50 hours to prototype innovative ideas in health, but not only...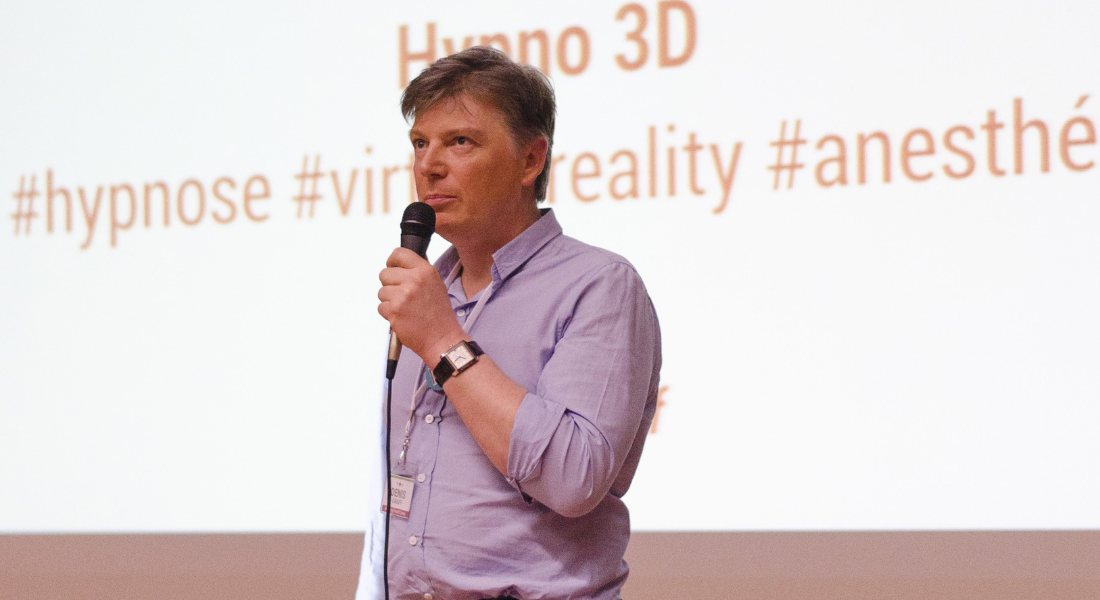 Whatever your profile,
have you identified a recurring health problem?
have you identified a recurring health problem?
Come and present your idea and prototype it with a multidisciplinary team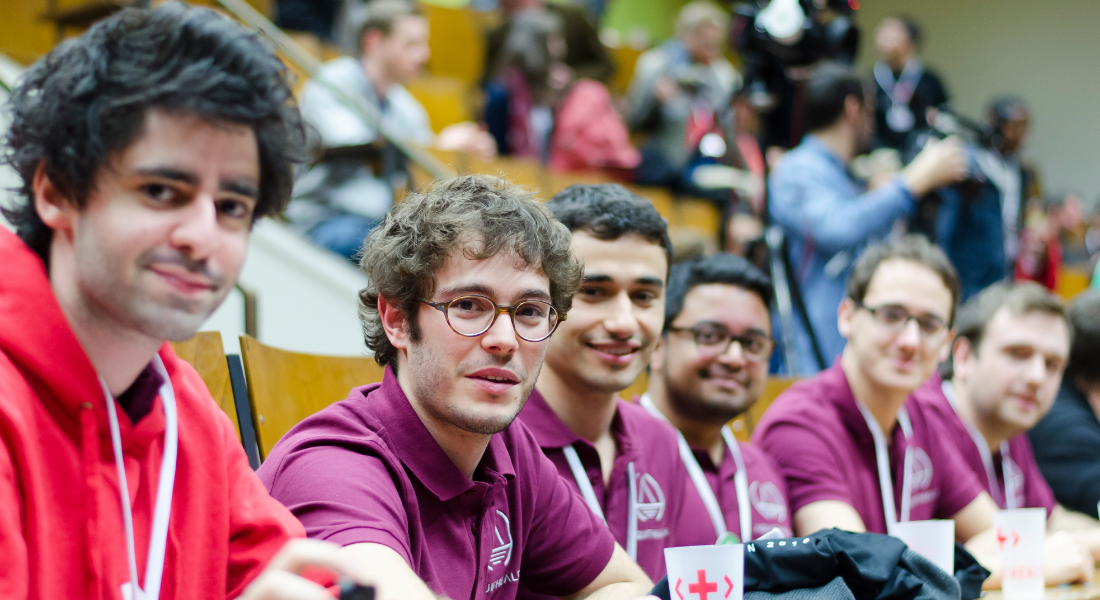 Are you an engineer, developer, designer, patient healthcare professional, entrepreneur?
Do you want to get involved in a health project?
Join us and put your skills at the service of the project of your choice
Discover the projects that will be present at the hackathon 🛠
Hacking Health Camp hackathon challenges
You have a project, an idea, let's put it in place...
How can I make my idea a reality?
It can be hard to know where to start when you have an idea. Hacking Health Camp gives you all the tools to get started
And our methodology has proven itself with 25 startups created in 8 years.
How can I find the necessary skills for my project?
Having an idea is good, but finding the right people to make it happen is better
Having an idea is good, but finding the right people to make it happen is better
What experts can help me?
Once you have the methodology and the team, the last missing stone to make your project grow is a quality network. Participating in Hacking Health Camp is the assurance of meeting the best healthtech experts. 
I wasn't sure what to expect when I signed up for this event, it was obvious that this would move Mamas Rescue up a lot, but I couldn't have imagined how much it moved me forward ME !
(LinkedIn)
Marine Laurençot
Fondatrice de Mamas Rescue
I learned more in 2 days than in the last 5 years
Carole Mathelin
PU-PH Oncologist, Breast Cancer Specialist
We all would have liked to be in Steve Jobs' garage in the 70's... But in 30 years I will be able to say that I was in Strasbourg today...
Uwe Diegel
Business Owner
In a shaker you add: 30 cl of passion + 5 cl of inspiring encounters + bubbles of innovation + 10 cl of creativity + a few drops of humor + 3 cl of techno of all kinds + a few drops of coffee + 5 cl of coaching + a zest of madness. You shake it all up for #50H and it gives you a cocktail of crazy projects, a good mood, a warm atmosphere and fantastic energy!!
(LinkedIn)
Sana Bouyahia
Coach au Hacking Health Camp, Program Manager @Tech Care
HHCamp is one of the annual demonstrations of our principle: Humans are the solution to all our problems.
(LinkedIn)
Damien Rillard
Coach au Hacking Health Camp
Hacking Health Camp, only great stories!!
(LinkedIn)
Daniela Verra
Docteur en Neurochimie et cofondatrice de Bye Blues
I spent a more than intense weekend at the Hacking Health Camp in Strasbourg... This weekend confirmed my choice of professional retraining towards DataScience, and shows that AI can create beautiful things that bring people together.
(LinkedIn)
Maxime Alter
Data Scientist
"A HACKATHON for HEALTH or Hacking Health Camp is an awesome 😎 event that energizes you 🏃‍♀️ to drive innovation in healthcare. Over 400 of us healthcare professionals, IT developers, designers, patients and business professionals, have come together under one roof to seek solutions to real problems existing in the healthcare space."
(LinkedIn)
Renée MEYER
EXPERTE franco🇫🇷-américaine🇺🇸 dans la Medtech
What energy! What a wealth of ideas! A very great moment which demonstrates that with passion everything is possible. Projects that can become game-changers in terms of health. A lesson in humility when you see how quickly these projects take shape and become real. A lesson of hope also in the face of the potential contributions of these projects.
(LinkedIn)
Patrick Mafféïs
Membre des Alsace Business Angels
What humility and what colossal work to make us live this wonderful experience. Of all the hackathons I've been to, this is probably the biggest. Thanks for that. I will no longer have any excuse for not coming to Strasbourg once a year. 😊
(LinkedIn)
Marie Glandus
UX Designer
Hacking Health Camp was an incredibly enriching experience that allowed me to discover new methods of collaborative work and to meet people from different backgrounds. I look forward to continuing to work on innovative projects that have positive impacts on our society. 😄
(LinkedIn)
Cécile CADET
Contributrice de projet
I went there (i.e. to Hacking Heath Camp) for a goal, which I had to quickly reassess, but I'm not disappointed. It was inevitably very destabilizing, confusing, frustrating, questioning. And then, when you receive so much support, empathy, listening from the people on site, you finally come out of it so nourished, grown, calmed and confident for the future.
(LinkedIn)
Amandine Hautot
Porteur de projet
Thank you all for this incredible event, we really felt carried by the coaches and the team during this crazy weekend! We experience something strong every year 😍
(LinkedIn)
Alexandre Henrion Denis Mele
Gestionnaire associé d'une pharmacie
Thank you for allowing us to live this experience. It was a pleasure to be able to collaborate with you, Anna FERRERE and Luc Sirois and make health innovation happen!!!! 💪💪💪
(LinkedIn)
Luz Delgado
Coach au Hacking Health Camp
This weekend was very emotional and action-packed, because this weekend I took part in the Hacking Health Camp!! 🎉 A great human adventure where you only make beautiful and rewarding encounters!
(LinkedIn)
Virginie Gabel
CEO at Clock&me
Congratulations to all the project leaders and the organization team of this Hacking Health Camp which tends to promote and exploit the synergy of health professionals, patients or caregivers with developers and entrepreneurs to achieve E-solutions responding to needs from the field!
(LinkedIn)
Mathieu GASNIER
Responsable du Dossier Patient Informatisé chez INSTITUT SAINT-PIERRE
Want to participate in the event as a volunteer 🤝